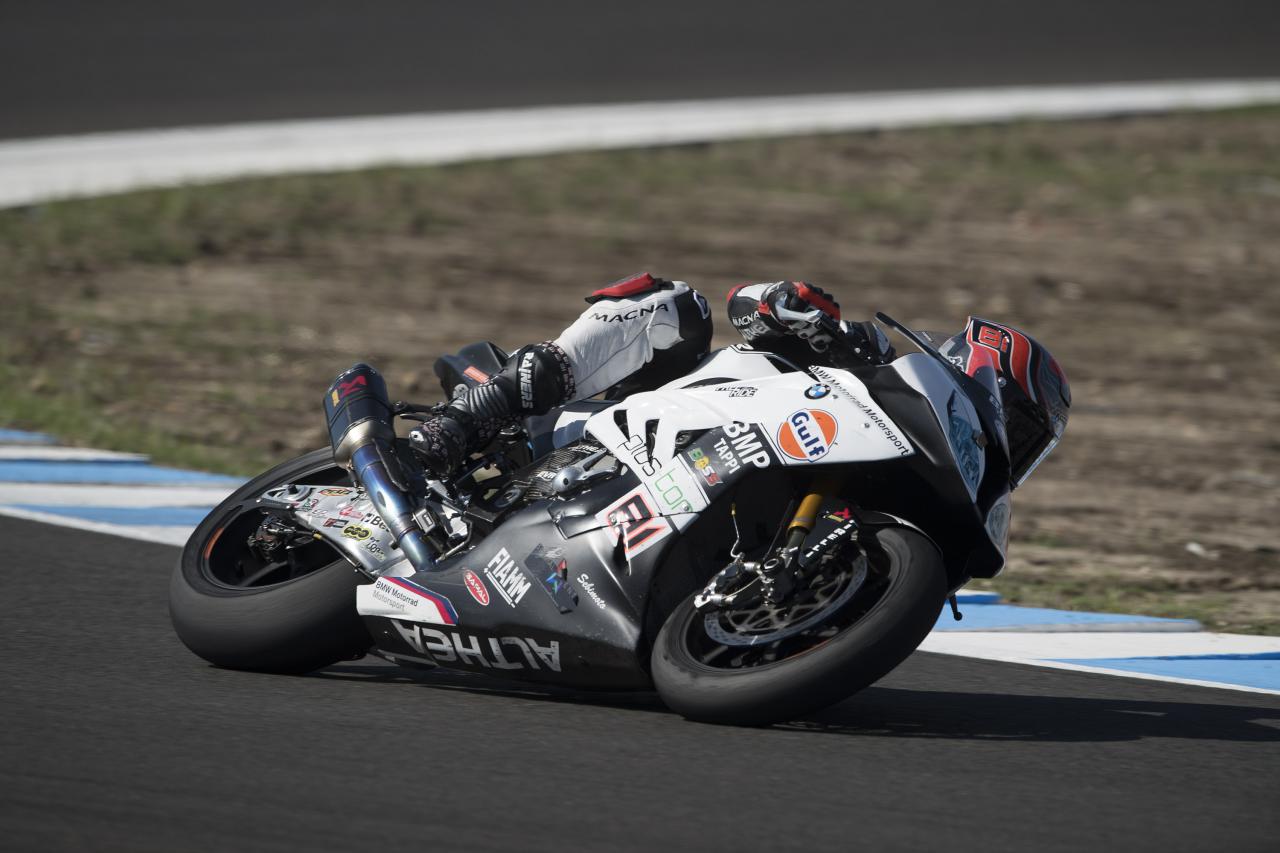 Jerez de la Frontera (Spain), Sunday 22 October 2017

The penultimate round of the 2017 Superbike world championship came to an end today at the Jerez track in Spain. The Althea BMW Racing team and rider Jordi Torres crossed the line in tenth place, Raffaele De Rosa thirteenth.

Superbike - Race 2 - the two Althea BMW riders got away well, lying tenth (Torres) and twelfth (De Rosa) through the first corners but the race was stopped almost immediately when lap one crashes for other riders left dirt on the track. After a quick restart, Torres was lying twelfth after lap one, De Rosa 15th. A consistent pace allowed the Spaniard to make up three positions in the early stages, to place ninth on lap four. Losing a little ground in the latter part of the race, Jordi crossed the line in final tenth position. De Rosa made up one place in the first laps but struggled to maintain the kind of pace needed to reach those immediately up ahead of him. It became a somewhat solitary race for the Italian, who finished up in thirteenth place today.

After this penultimate round of the 2017 championship, Torres retains ninth place in the standings with 149 points while De Rosa has 48 points, and positions 16th.
Jordi Torres: "We made some big changes to the bike between yesterday and today. So it behaved differently in race two, with corner entry a little easier and better feeling at the front. I got past a few riders early on but in the end couldn't do more than tenth today. It's not the result I would have wanted of course, particularly racing here at my home track, but we struggled with the new asphalt. I hope I can make up for things at Losail, in the two last races of the season…"
---