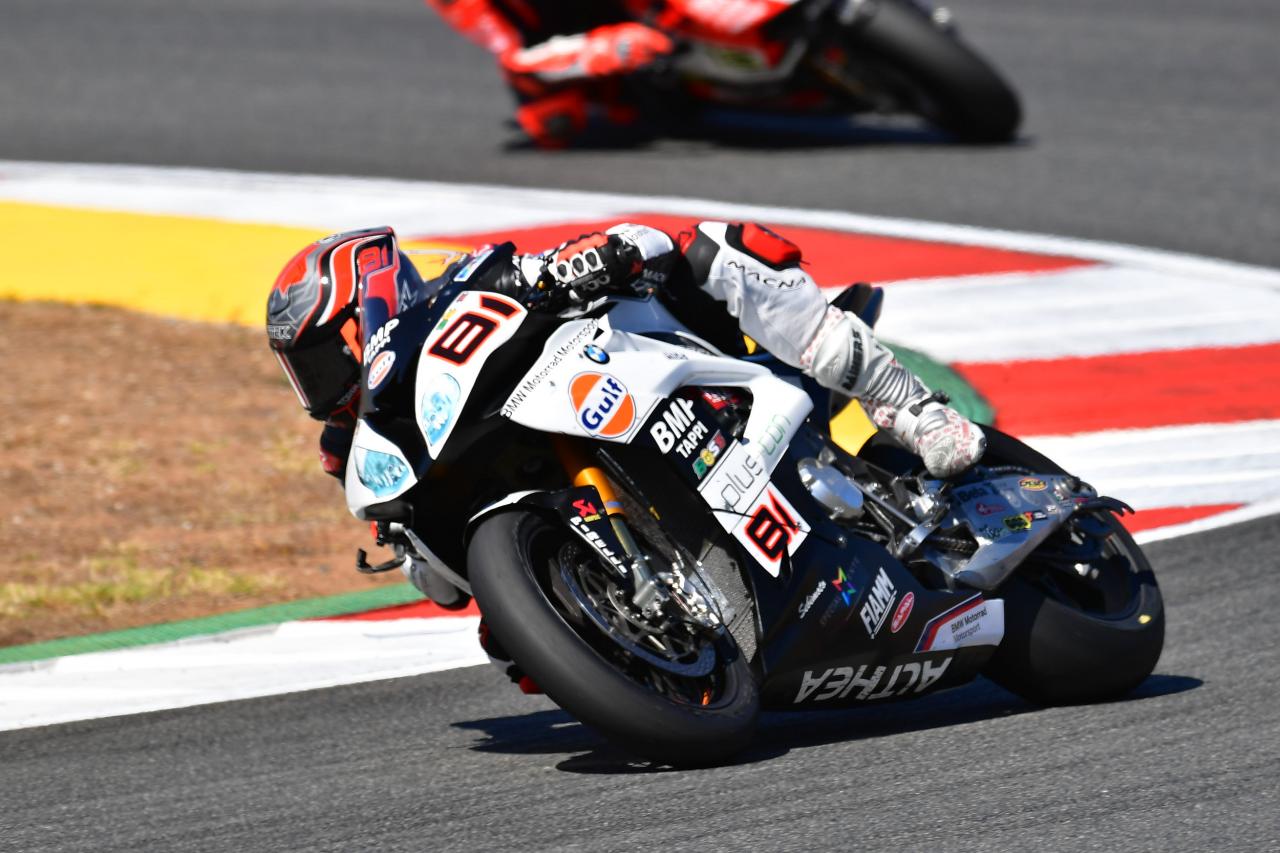 The Althea BMW Racing team has just concluded round ten of the Superbike world championship at the Autódromo Internacional do Algarve in Portugal. It proved to be a great second race for rider Jordi Torres, who crossed the line in fifth place, while Raffaele De Rosa unfortunately crashed out in the early stages.

Superbike - Race 2 – from third on the race grid, Torres suffered off the line, slipping back to eleventh position, just ahead of his team-mate De Rosa, lying twelfth. From there, both Althea BMW men pushed to try and make up for lost ground but on lap four, Raffaele unfortunately crashed, with no chance of continuing his race. Jordi meanwhile made a great recovery, catching and passing a series of riders to climb from tenth to sixth place by mid-race. The second half of the race proved to be a rather solitary affair for the Spaniard who, separated from both the riders immediately ahead of him and those behind, crossed the line in fifth place, a very positive result that reflects the hard work completed this weekend by rider and team alike.

After ten championship rounds, Torres lies ninth in the standings with 130 points while De Rosa has 36 points, and positions seventeenth.
Jordi Torres: "I expected a good race today after a positive warm-up this morning. But it turned out to be a tough one, as the bike was sliding around a lot and there was some vibration. I struggled at the start especially, losing a lot of ground. I gradually got back into my rhythm, despite continuous sliding at the rear and the lack of grip. I did all I could to manage the situation and in the end we finished fifth. I'm quite pleased with the final result but not with how the race went; I want to do more."
Genesio Bevilacqua: "Quite a positive weekend for us, with sixth place yesterday and fifth today, results that go some way to repaying the work done by the whole Althea team. We hoped to do more of course but seeing how things are right now, at a technical level, with the Kawasakis and the Ducatis, I think we can consider this a great result. I'm sorry about the situation with Torres' starts, something that forces us to play catch-up; without a good start, we cannot compete for the podium. We are working on it, trying to give the technicians as much input as possible in order to improve the situation. Torres nevertheless completed two great races. A different story for De Rosa, who unfortunately crashed early on. We hope he can bounce back quickly and prove his potential. Tomorrow Michel Fabrizio will be on track with us, to provide feedback and help us improve the general situation."
---