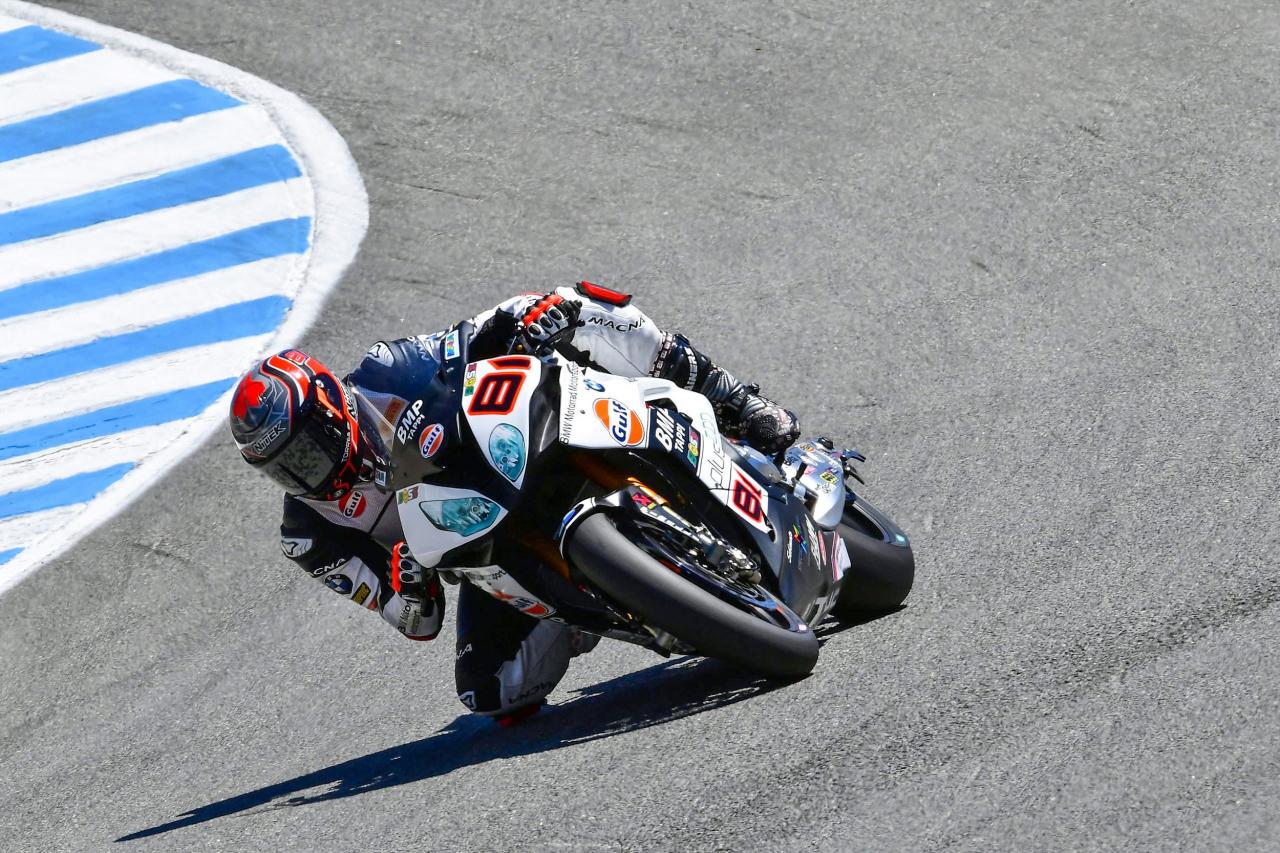 Monterey (USA), Saturday 8 July 2017

On track today at the Mazda Raceway Laguna Seca, the Althea BMW Racing team closed the first Superbike race of the weekend in seventh place with Jordi Torres and thirteenth with Raffaele De Rosa.

Superpole 1: during the morning, De Rosa took to the track for the first phase of the Superpole. He concluded the brief session fourth, with a best time of 1'24.311 that translated into a fifth-row place on the race grid.
Superpole 2: Torres completed a couple of laps on the race tyre before putting in the qualifying solution. Thanks to a fastest lap completed in 1'23.789, Jordi qualified eleventh for today's race.

SBK – Race 1: Jordi made up a position early on to place tenth. Battling with Savadori, he passed him on lap six to move into ninth position. Continuing to improve, the Spaniard was lying seventh by mid-race, a position he was able to maintain to the finish line.
Raffaele, 15th through the first turns, made progress in the early stages, positioning twelfth by lap six. Earning himself another position towards the mid-race point, the Italian unfortunately lost ground through the final lap, closing today's race in thirteenth place.
Jordi Torres: "The race didn't go too badly considering the practice and Superpole before it. We changed direction before the Superpole and improved things a little but not enough, so we made more changes to the bike before the race. The bike worked better than before and I was more confident but there were still issues, like a lot of sliding at the rear for example. For tomorrow we'd like to be quicker entering the turns and try to limit the rear sliding. We'll focus on the front of the bike in the hope we can take a step forward in race 2."
---